Rosie Huntington-Whiteley: Maxim's #1 Girl Arrives in Style to Alexander McQueen Savage Beauty Gala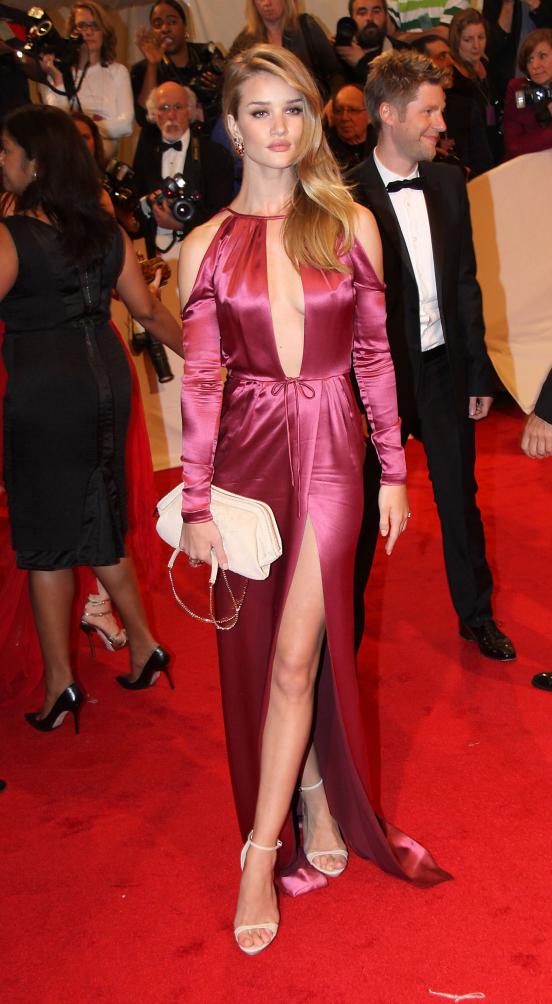 Rosie Huntington-Whiteley
The lovely Rosie Huntington-Whiteley has just been awarded the coveted title of 'Hottest Woman in the World' on Maxim Magazine's Hot 100 List. This famed title is accompanied by the CinemaCon's Female Star of Tomorrow vote, as well. 
This 24 year old model-turned-Actress is moving on from the Victoria's Secret Runway and onto the big screen with 'Transformers: Dark of the Moon'. Huntington-Whiteley will be replacing Megan Fox in Transformers: Dark of the Moon, expected to be released later this Summer.
While many expected Megan Fox to return in the third Transformers Film, it seems the friction between Fox and Transformers Director Michael Bay was such that he felt a new face was necessary for Transformers: Dark of the Moon.
Rosie Huntington-Whiteley attended the 'Alexander McQueen: Savage Beauty' Costume Gala on Monday, along-side boyfriend Jason Statham. Rosie was stunning in her custom rose silk gown, a nude python clutch, and shoes all by Burberry.  She finished off her look with Fred Leighton jewels. Absolutely stunning!
We couldn't help but notice how very '70s sophisticate the gown and accessories were, in style, fabric and fit. This is a fashion trend that few have been able to pull off so (seemingly) effortlessly. Many times, too many competing pieces of yellow gold jewelry, or an overdose of sequins and playful colors, can decidedly destroy the classy appeal of what Rosie Huntington-Whiteley succeeded in on Monday in New York City.
The breathtaking Actress took her first public photo's with British Actor boyfriend, Jason Statham of  The Expendables.

Be sure to check out the 'Hottest Woman in the World' this Summer in 'Transformers: Dark of the Moon' alongside Shia LaBeouf.